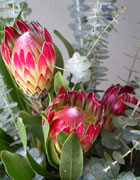 Delivering around central Okinawa and also miltary installations on Okinawa!
The reasons are endless; the solution is simple. Order from FlowerDrop.net and leave the rest to us!
Remember to refer your friends for $5 account credit for both of you! They just have to give us your email address upon ordering. There's no limit to what you can earn!

Days to Remember
March 17 St. Patrick's Day
March 30 Good Friday
April 1 April Fool's Day
April 1 Easter
April 22 Earth Day
May 5 Cinco De Mayo
May 13 Mother's Day (open for delivery)
May 19 Armed Force Day
May 28 Memorial Day (closed for delivery)
CURRENT TIME
in Okinawa, Japan
23:35:09
Fri, Feb 23 2018